PASMA's Middle East Symposium is a success!
26/10/23 - Photo credit: Simian International.
On 4 October, PASMA held its
2023 Middle East Symposium
, marking another significant step in promoting tower safety in the region. Over six dozen delegates, including local contractors, regulators, clients, safety practitioners and members of the Gulf Cooperation Council (GCC) gathered in Dubai, United Arab Emirates. Hosted by PASMA's Safety at Height Advisory Panel - Middle East, the event was bookended by our managing director Peter Bennett OBE. With speakers introduced by PASMA's Middle East representative Atif Uzzaman, the Symposium provided an invaluable platform for industry experts to emphasise the importance of using
BS EN 1004
certified equipment and
PASMA training
at the appropriate level for anyone working with mobile access towers. Keynote speaker Humaid Al Bulushi (OPAL) delivered a comprehensive report on ongoing work at height standardisation efforts in Oman. Lamis Al-Kaisi (LM Health and Safety) presented case studies alerting to the importance of safety in the prevention of accidents in the workplace. Ian Fyall, chair of PASMA's Safety at Height Advisory Panel - Middle East, spoke about PASMA's journey in the region, while Lineesh Nadakkudi, the Panel's vice chair, addressed the importance of employer-sponsored worker training. Joining remotely, PASMA's head of digitalisation Ross Dryden introduced the groundbreaking
TowerSure
.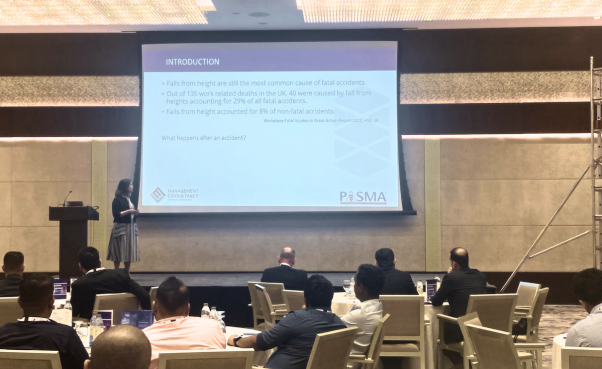 Launch of PASMA's emergency and rescue planning workshop
Another highlight of the Symposium was PASMA's first ever emergency and rescue planning workshop. Our head of audit services and professional standards, Chris Smith, posed a vital question: How do you rescue someone who is unwell or injured at the top of a tower when there's no step-by-step guide? He got the audience thinking about what they might do in various scenarios and shared insights into the many variables, the importance of self-rescue when possible and strategies for dealing with work at height emergencies.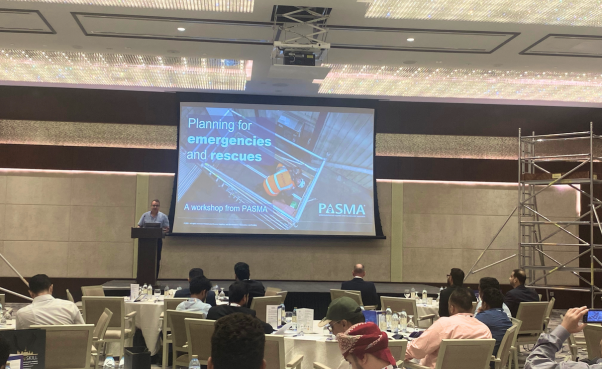 The emergency and rescue planning workshop is in a trial period, after which it will be made available via our training members. In the meantime, if your organisation is interested in a workshop,
let us know
.
A commitment to work at height safety in the Middle East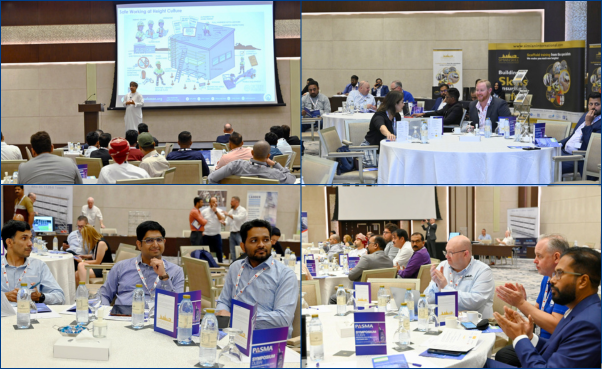 During the Symposium, delegates enjoyed breaks where they had the chance to explore our sponsors' tables, including exhibitions by networking sponsor
Ascend UEA
, showcasing their equipment, and sponsor
Alto Access
', featuring their 3D printed mobile access tower models. Attendees also visited platinum sponsor
Simian International
 and other sponsors
Vibrant Global Qatar
,
Safelift Gulf
and
The Ladder Association
's tables, whose support was instrumental in making this event possible. This Middle East Symposium reaffirmed our shared commitment to elevating tower safety standards and training in the Middle East. PASMA remains dedicated to promoting safety and innovation in the region. The Symposium's
previous edition
was held in Doha, Qatar, in 2019.
&nbsp