Kentec celebrates 20 years as a PASMA member
26/10/23 - a member case study
In the lead-up to PASMA's 50th birthday next year, there is much to celebrate – and 2023 marks the 20th membership anniversary of one of our most active members,
Kentec
. It was 2003 when then-commercial director Steve Booker applied to register Kentec Tool Hire Ltd as a PASMA-approved training centre, one of the first PASMA training providers in the Southeast of England. Steve was already facilitating training on mobile access towers when he was approached by the late Eric Abbey, long-time PASMA secretary and one-time director of a leading tower manufacturer. He recounts:
"I did some investigating into PASMA and, although not as recognised as it is today, it offered support and professionalism. I am never one to reinvent the wheel and could see that PASMA would be a good partner for Kentec to progress our growing training business. Our family company has always sought to be recognised for quality of service, with honesty and integrity underlining that value. Association with PASMA offered the key to moving this forward." 
Since then, they have leveraged PASMA membership to strengthen the training side of the business, branching out with Kentec Training Ltd in 2008. Steve firmly believes PASMA's support and expert knowledge were invaluable assets to their success, as they provide individuals and businesses with the tools to comply with their professional duties while keeping their teams and themselves safe when working with mobile access towers, tower scaffolds and low level work equipment.
"Membership of PASMA has enabled Kentec to be recognised as a trusted training provider, offering the very highest service for mobile tower training underpinned by PASMA's good name and reputation. Business aside, what is good for the industry is the quality of the training, of the information, all of which improve things for everybody. Personally, PASMA has allowed me to learn and to contribute to the industry I am passionate about, work at height."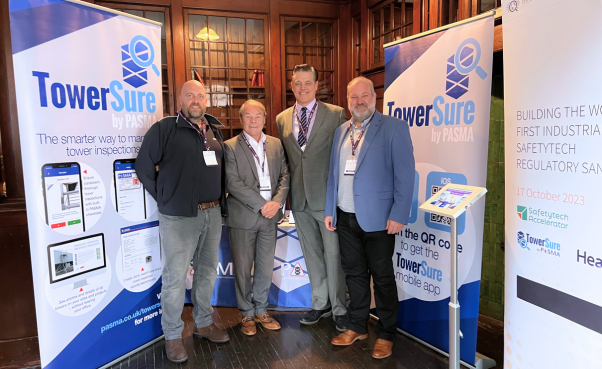 Steve has grown ever more engaged with the association's activities and is now set to become PASMA's chair this November. As such, he plans to dedicate his business acumen and foresight to the association, though his contribution already stacks up through his leadership in the Training Committee and as deputy chair of the PASMA Council. Throughout the last 20 years, Steve has been directly involved in PASMA. He became a lead instructor in 2009 and was voted vice chair of the Training Committee in 2012 by fellow members. Since then, he has served four distinct two-year terms between the roles of committee chair and vice chair. In 2022, he became PASMA's deputy chair, a position presently held alongside other commitments including group managing director and senior instructor at Kentec.
"At the start, I was listening to all the older, wiser people trying to move things forward. Then, I ran quite a few training courses, had my audits and, once I was comfortable and knew who the key players were, I started to pitch in more to get things done [in the Training Committee]. At one point, we needed a new vice chair, and then everyone looked at me as if to convey 'You have a lot to say' – and, as my father always said: first you start to do something, then you figure out how to do it."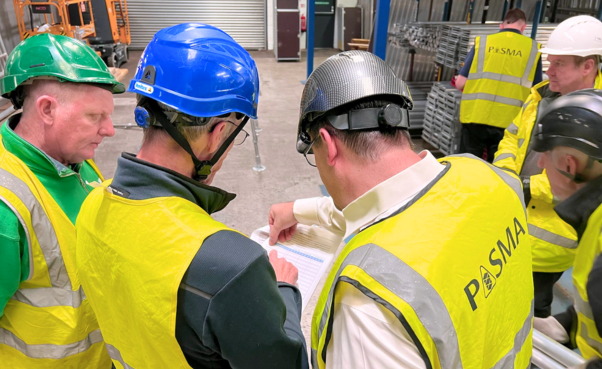 The family business was started by Steve's father, John Booker, in 1972. Originally known as Medway Draughting Services, he offered his services as a draughtsman, designing and drawing various projects. John founded Medway Handling Engineers Ltd in 1978, which only much later became Kentec Tool Hire Ltd. Steve got involved in the company early on as a part-time assistant in the workshop, helping to repair and maintain small tools and equipment in the evenings after school and on Saturdays. At the family business, Steve was plant and tool engineer, then branch manager and instructor, before going on to become their commercial director, a title held for nearly 20 years. During his tenure, the Kent-based enterprise was rebranded as Kentec, in 1999. Shortly after that, not only did they apply for PASMA membership, but Kentec's overall investment in safe work at height practices, including PASMA training, led to further growth. In 2011, Steve's daughter Jadie joined the company, followed soon after, in 2014, by his sons, Antony and Matthew. Steve is very proud of the company's history, and the legacy that a family business can build for the next generations. In September 2023, they celebrated their 45th year with the publication of
The History of Kentec
, a fascinating account of their success story. A story that, in part, overlaps with PASMA's own history.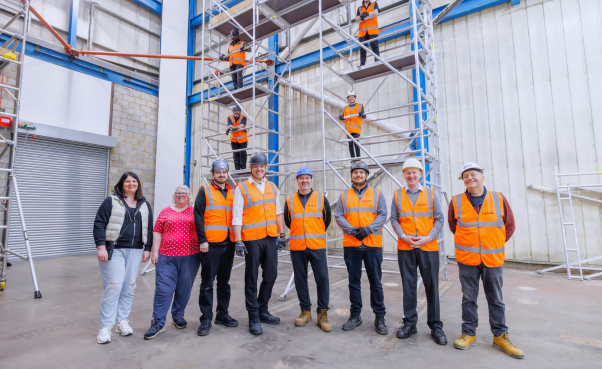 With PASMA in their corner, Kentec's had a successful journey from a small supplier and training centre to a much stronger, more influential business group. In much the same way, PASMA was only able to grow into an internationally recognised staple of the work at height industry with the support of active members like Kentec. If you'd like to see your PASMA membership story turned into a case study,
share it with us!
&nbsp