There's a new name for Tower Riggers...
7/9/20 - We're relaunching our training scheme for complex aluminium access towers, and with it comes a new name for those who complete the challenging programme – they'll be known as Access Tower Specialists and they can build all types of towers, including bespoke structures designed to meet the needs of a site, however tall, wide or awkward it may be.
THE QUALIFICATION
It's the highest qualification available for access towers, aimed at those with considerable experience under their belts. They're already trained on all standard configuration towers – i.e. those that come in a kit with an instruction manual – but the Access Tower Specialist course takes them to the next level, quite literally. Those who pass all the theory and practical assessments are qualified to use prefabricated aluminium components in surprisingly complex configurations that can go to much greater heights than standard towers.
THE ROLE OF AN ACCESS TOWER SPECIALIST
The structures they build allow others to work safely at height in sectors such as construction and the built environment, maintenance, facilities management and aerospace. Their service is known as 'hire & assembly' and it covers equipment rental, consultation, specification, design, assembly and dismantling. Working closely with tower manufacturers, they can: • Plan the build • Select safe equipment • Follow design drawings • Assemble and dismantle • Make engineer-approved alterations • Tie structures into buildings • Inspect towers • Collate all paperwork • Conduct safe handovers Although they're competent on all standard configuration towers – mobile access towers, cantilever towers, towers on bridges, tower on stairways, large deck towers and linked towers – it's bespoke structures that truly showcase their abilities.
BESPOKE TOWERS
These towers can go tall and wide, around, over and under obstacles, give access to multiple levels or stairwells, provide large (and mobile) deck areas, squeeze into tight spaces and be adapted as requirements evolve. Doing all of this with lightweight, prefabricated aluminium components is a specialist skill that is not taught anywhere else. The Chair of our Hire & Assembly Committee and owner of STS Access, Pete Harley had this to say:
"For too many years, complex towers were something you learned on the job. There was no one checking that the knowledge being handed down was correct, consistent or comprehensive and there was no way for workers to prove their competence. The Access Tower Specialist course from PASMA, the recognised subject matter experts, has changed all that." "Nowadays, when an experienced tower operative is ready to learn the advanced skills they need to work with bespoke structures safely, there's a formal training programme for that, and they'll get an Access Tower Specialist PASMA card at the end of it. I've seen what a huge help this has been to safety professionals and site managers who need a reliable way to check the competence of workers on their projects."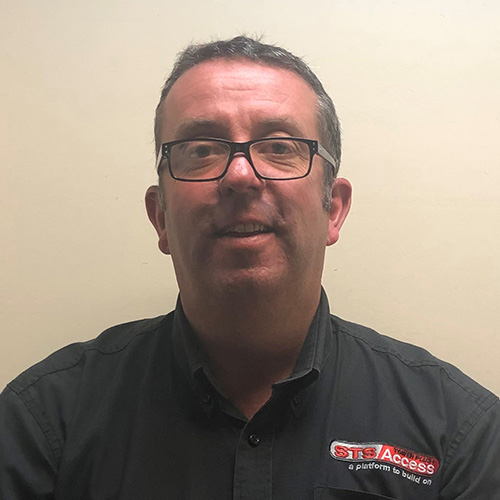 THE COURSE
The relaunched course comes as more and more businesses are recognising that aluminium towers are a safe, convenient, cost-effective and environmentally friendly access solution that's more flexible than they first thought. It will be delivered by PASMA at the Test & Research Centre in Cambridgeshire, a dedicated facility for work at height testing and training. We recently invested close to £1M in purchasing and equipping this facility, with a key requirement being a 25-metre clear headroom where tall, complex tower structures can be built.
VERIFYING COMPETENCE
The training scheme is just one of the developments led by PASMA and its members in recent years that have driven up standards and provided a means of identifying skilled and competent workers in the hire & assembly sector. We have a dedicated Hire & Assembly membership category and recommend that companies use our members as their preferred supplier list for complex aluminium access structures. This is the only way they can be sure their tower will be supplied and built by an appropriately skilled and qualified workforce. You can verify workers' competence by asking to see their PASMA card. If it covers level 'S' (for Access Tower Specialist) or 'R' (for Professional Tower Rigger, as they were formerly known), they are qualified to work with any type of tower, including bespoke structures.
**Update November 2020** - From January 2021, we're launching a new design for these cards that won't include levels. Instead, an Access Tower Specialist's card will be clearly marked with the term 'Access Tower Specialist' and will also include a holographic CSCS logo. Learn more about this update **
INTERESTED?
With the first course under the new name taking place later this year, anyone interested in qualifying as an Access Tower Specialist should
register their interest
now.
Main photo credit:
Steve Booker, Kentec Training